Why Board-Certified Matters
Who provides specialized, one-of-a-kind treatments? With newer technology? And cutting-edge procedures?
The answer's the same, in every field of medicine, across all specialties. The doctors who provide the latest tech and the newest approaches are pursuing higher knowledge. Constantly. In many cases, their ongoing quest is measured and validated by their peers.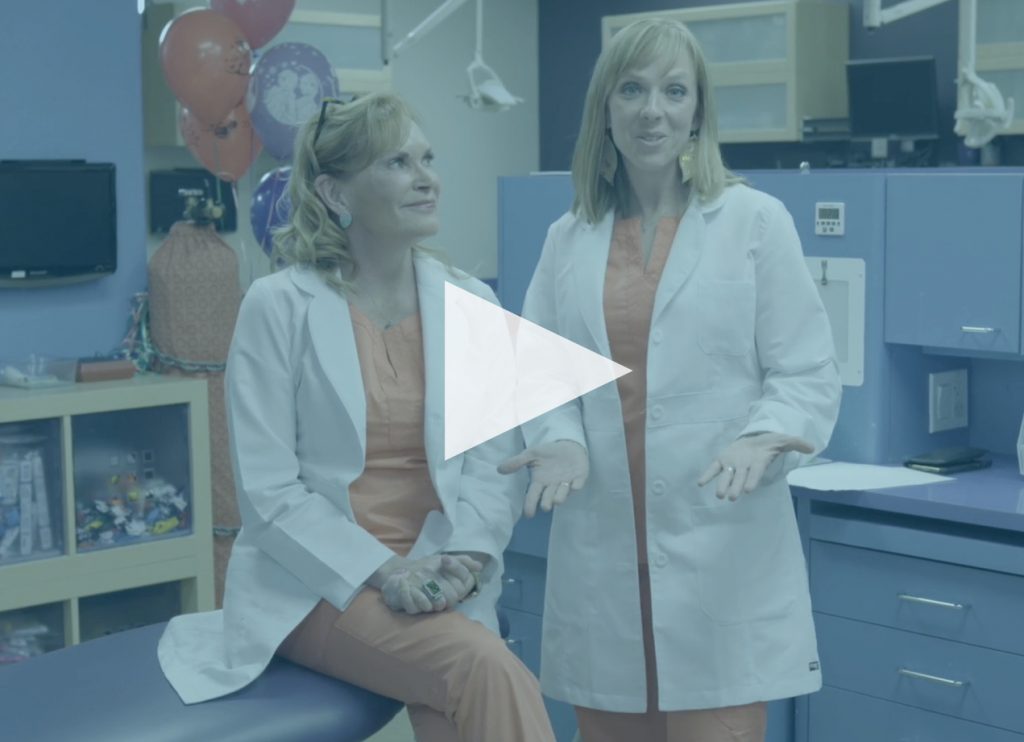 THAT'S what Board Certification does for Giggles and Grins. It helps us elevate our comforting care. It's the reason many parents drive their kids one to two extra hours to get to us. Every week.
Board-certified dentists are voluntary "lifelong learners", constantly tested to meet and maintain this standard of excellence — even though it requires an annual investment of time and money. It's not easy, and it's not average. Less than 20% of all dentists are board-certified. Here are a few of the benefits your kids will gain from these higher standards…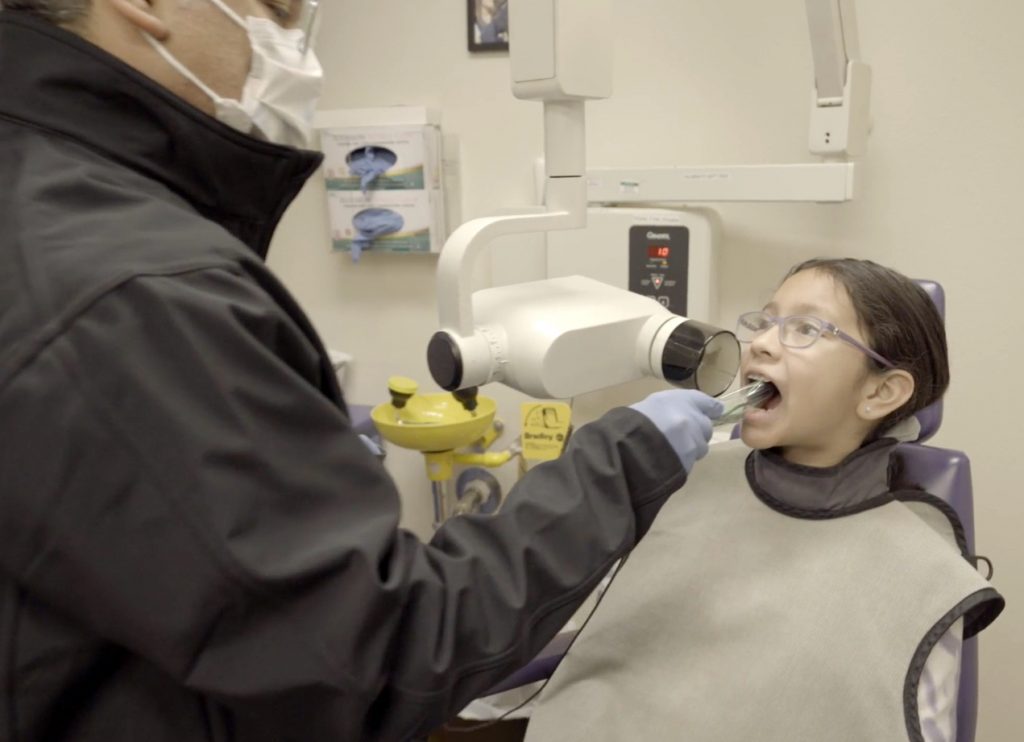 Digital Radiography Technology
Old-fashioned X-rays were hard to take (in more ways than one), both for patient and the dental assistant. They were also time-consuming and inaccurate – which is why you often had to take them again! Digital imagery changed that forever. Our cutting-edge radiography instantly offers greater detail and less discomfort. All while using less radiation than you'll get the next time you step into the sunshine…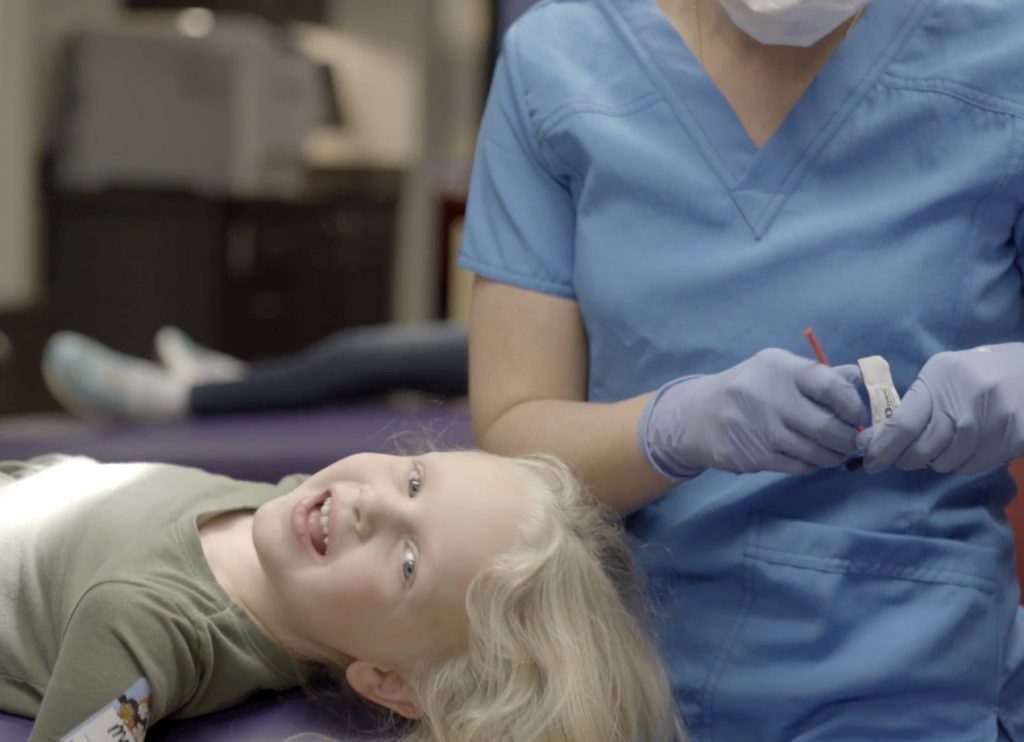 Decay-Arresting Medications
No one should settle for "drill-and-fill" dentists. At Giggles and Grins, we have new procedures that fight tooth-disease earlier… and with more success. Our resins slow the growth of cavities. Our topical medications stop them entirely. We have an arsenal of new weapons to use. But our approach is proactive, not reactive – and that means better mouth-health for your child.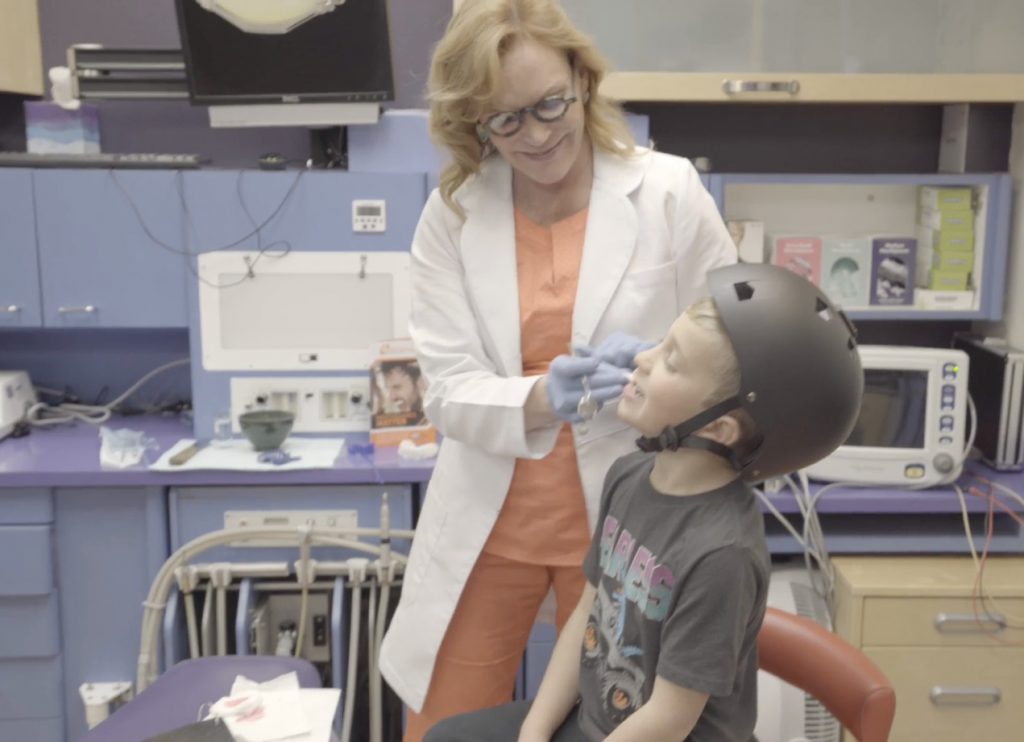 Preventive-Dentistry Protocols
Advances in pediatric dentistry have focused on stopping problems before they start. And we are "all in" on this approach. Both the American Dental Association and the Academy of Medicine recommend getting a child to the dentist by the first birthday. These "baby visits" start a program of preventive protocols and good habits at home. (Like not letting your infant fall asleep with a bottle.) A smart early-start can mean a life without cavities.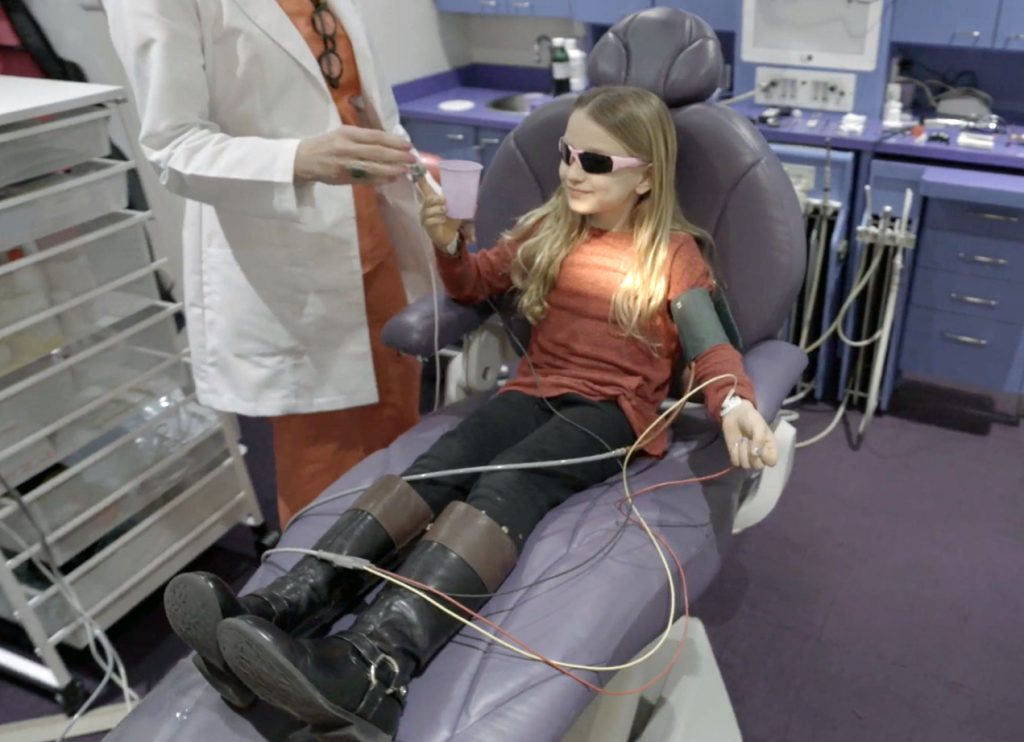 Oral-Sedation Techniques
Some dentists are no longer offering oral sedation because "it's too much trouble". The State Board is standardizing practices, increasing restrictions and elevating standards. That means more continuing education, on an annual basis. Giggles and Grins has become an expert specialist in oral sedation because it's a vital benefit for your child. We'll help lead the "higher-standards" movement. Because it's worth it.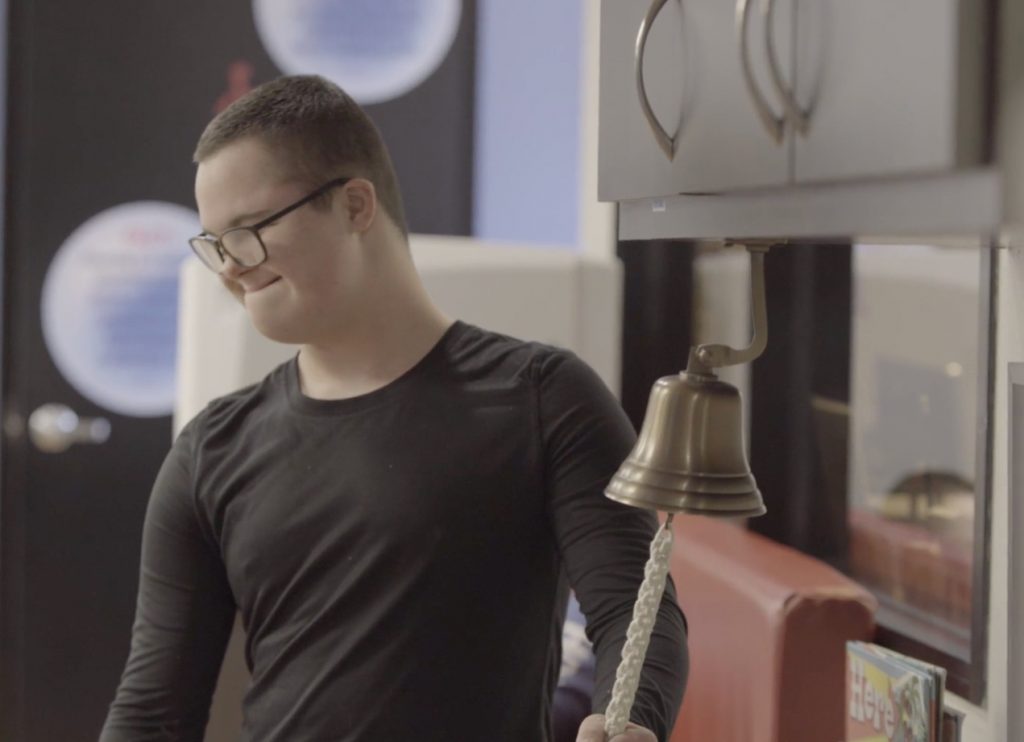 Special Treatment/Special Needs
From our earliest days, we've always received referrals for Special Needs patients. To work effectively, their dental program requires accommodations that are unique to each child. So our doctors meet with the parents — at length — to learn the best ways to make their kid comfortable. We gain their confidence, and we put them at ease. And we help them… because they have a special place in our heart.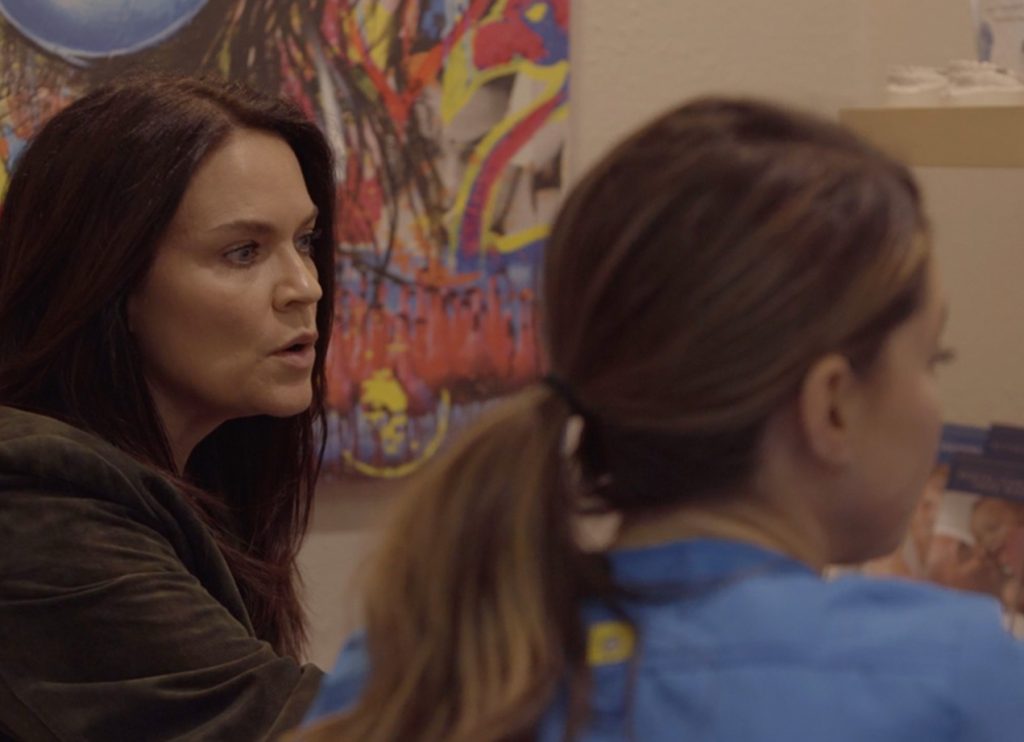 Multiple Consults Per Patient
One of the many advantages of Board-Certified Dentistry is complementary knowledge. Every single patient at Giggles and Grins receives multiple consults with different dentists. This offers additional insights. Better dental plans. Better results. With over forty years of combined experience, our team makes sure your child gets the best diagnosis and treatment that our collective wisdom can provide.
What Parents Have to Say
Slide 1
"Giggles and Grins is so important to my family that I drive an hour and a half to get here. Two of my children are special needs, and they cater to them… individually. I would say to anybody: try it one time. Because you'll never stop coming here after that."

– Dana
Slide 1 – copy
"From the first day we came here, I loved everything about this office. It was just a no-brainer. If there's anything you need after hours, they have answers for you. It's 24/7 care, really. I've told a lot of people about this place: they make it smooth and they make it fun."
– Ashley