Pediatric Dentist in Southlake, TX
When it comes to kids, our secret is hiding in plain sight – and it's in the name. We've managed to change "going to the dentist" into "giggles and grins. Here's how…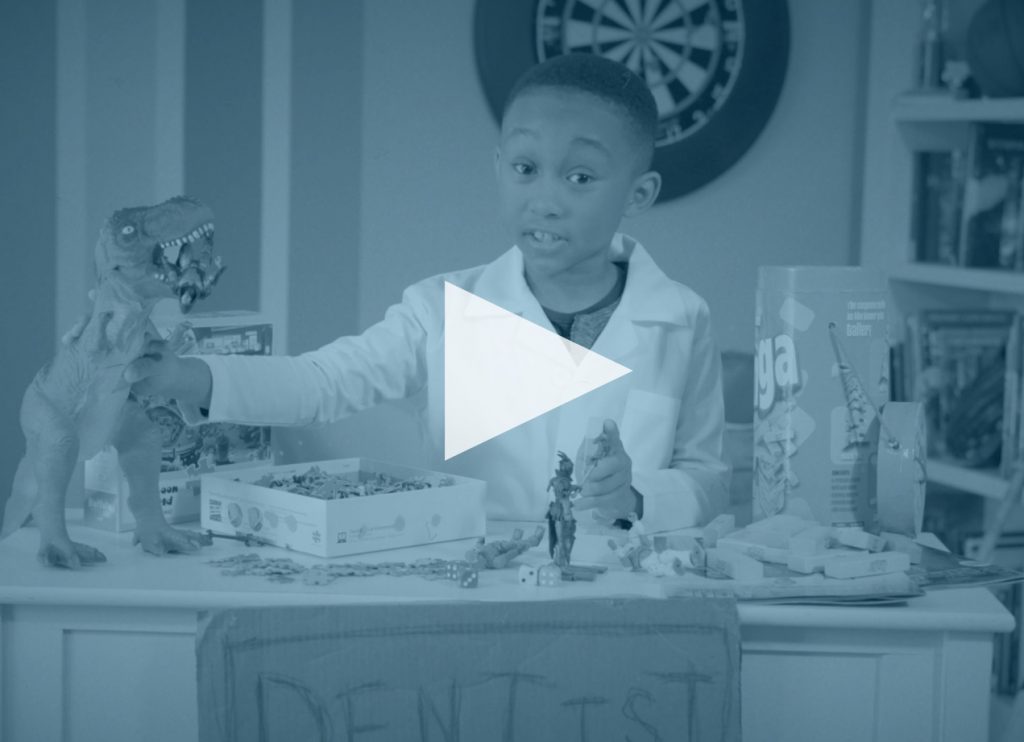 Fun And Games
You can tell the difference as soon as you walk in the door. According to Dr. Amy Watts, "The thing that surprises parents is how much fun their children have. We make sure everybody realizes immediately this is a happy place… with dentistry."
Dr. Sandra Armstrong adds, "There's no drill-and-fill sound. No funky dental smell. We've created a Kid Zone: colorful and friendly, full of surprises, lots of TV's and games. We've been known to sing and dance — our doctors are fun!"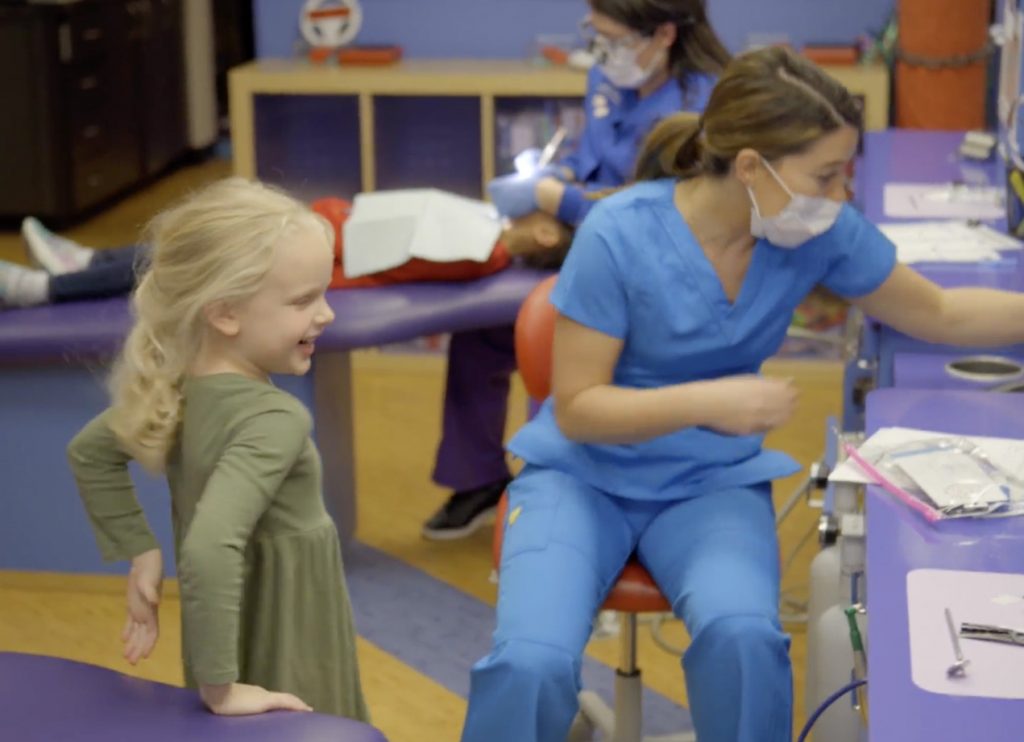 Open Bay Concept
You won't find a maze of tiny examining rooms at Giggles and Grins. "When new patients walk into our large, bright open bay, they find other kids – during their exams — laughing and joking," says Dr. Armstrong. "Newcomers automatically model that behavior. And anxiety goes out the window."
This is possible through a team effort that avoids cookie-cutter approaches. Each child feels special and unique. Valued and safe. The proof? They walk back to our examining area all by themselves – from the age of three!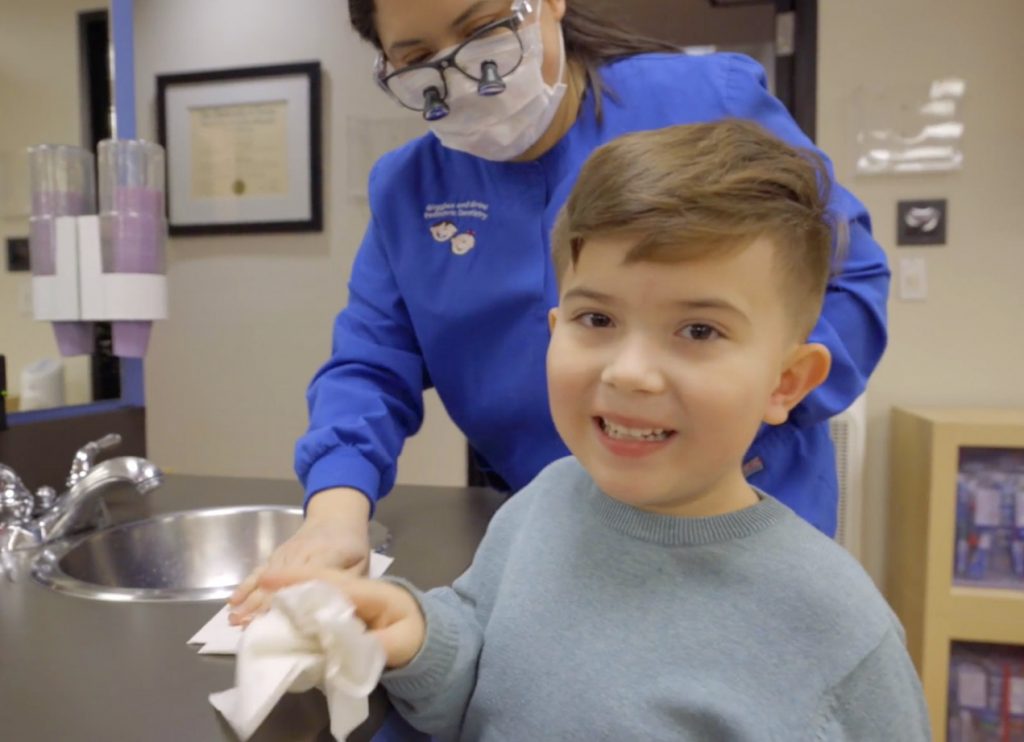 No Cavities. Ever.
Giggles and Grins is predicated on prevention from the earliest possible age. Dr. Watts: "if moms can get their children in early – very early — we have a variety of options that start them off on the right track."
That could include applications of "early armor" against decay. Or mouth swabs that can predict future treatment.
"Honestly, we want to take some of the burden off moms," says Dr. Armstrong. "We reinforce what parents are telling kids at home. And we fast-track those goals with new processes and cutting-edge technology."